Researchers from the University of Southampton are investigating how to help deaf people, who have received a cochlear implant, to get more enjoyment from music.
Music professor David Nicholls and Dr Rachel van Besouw from the University's Institute of Sound and Vibration Research (ISVR) have secured a £109,000 grant from the Arts and Humanities Research Council to work with patients from the South of England Cochlear Implant Centre, based at the University.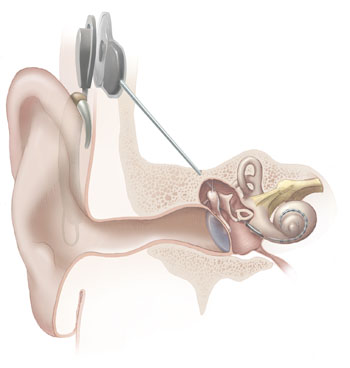 Cochlear implants allow people with severe-to-profound hearing loss, who do not substantially benefit from conventional hearing aids, to perceive and understand speech. However, the current technology often cannot cope with the complexities of music.
"Hearing people speak again changes lives but many of our patients tell us they still can't enjoy music," explains Dr van Besouw. "They say they can hear rhythm but have problems distinguishing notes. We want to investigate ways we can help them."
Professor Nicholls adds: "I have always been interested in how music can be used in a research environment to support people. It can encourage development and self-belief and boost self-confidence. I am sure our interdisciplinary approach to the challenge will make a real difference to our patients."
Through a series of innovative music workshops, in conjunction with Southampton Community Music Project (SoCo), this project will explore aspects of music that can be appreciated by cochlear implant users through a variety of listening, computer-based and practical activities...