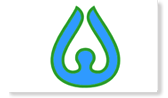 Job Description:
The ideal candidates will work in R&D projects on developing vaccines to prevent bacterial and viral infectious diseases and monoclonal antibodies development to treat certain diseases.
Cell Culture:
Cell culture, hybridoma, culturing different mammalian and insect cells, virus propagation,

gene expression

, vector construction, and recombinant

protein

expression and purification. Basic knowledge and experience in animal cell culture and molecular biology techniques is required.
Biochemistry / Protein Characterization
Protein purification from E. coli, yeast, and eukaryotes, protein characterization, protein structure and stability aspects, antibody purification, characterization,

affinity

studies to target antigens. Additionally ability to develop purification

schemes

for

proteins

at laboratory scale and subsequently transfer the method for scale up process is highly preferred.
Virology
Knowledge and experience in isolation of virus, growing virus in cell culture and characterizing virus using genetic and antigenic properties. Skills in basic molecular biology techniques; knowledge and ability in performing animal experiments are preferred additional qualities.
Microbiology


Medical

or Veterinary Microbiology with research experience in isolation and characterization of pathogenic

organisms

, familiarity with vaccines development, clinical microbiology setting to understand epidemiology. Knowledge of human and animal pathogens, viruses, and disease

occurrence

.
Additional Information:
Experience: 1-4 years
Location: Hyderabad
Education:
B.Sc, M.Sc, M.Tech, MVSC
Industry Type: Pharma/ Biotech/Clinical Research
Functional Area: R&D
End Date: 6th Sept., 2011
Apply /

Send resume

at,
careers@indimmune.com, shivasankar@indimmune.com